'Magic Numbers' @ The Square.
The Square Hotel and Members club, Bristol.
December 10th 2009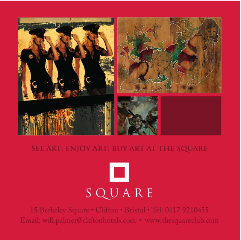 1loveart's winter exhibition with The Square kicks off with a Private view on 10th December 2008, from 6pm.
Exclusive new work from; Milk, Dora, James Starr, Starchild, Dan, Jimmy Galvin, The Art Tart, Hine, Mike Healey, T Majik, Alison Black, Gina, DM and more…..
Limited edition screen print's from Dora and James Starr.
Andy Jenks – DJ