K-Guy – 'Amnesty print' in New York
K-Guy was in New York around the 18th and thought he'd throw something up to mark the release of his new print for Amnesty with 1LOVEART. Nice one dude.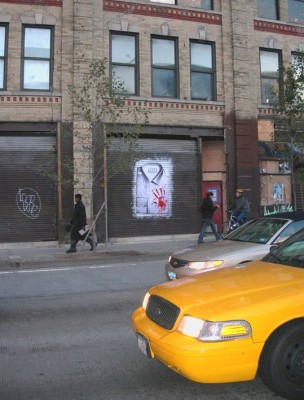 "When liberty comes with hands dabbled in blood it is hard to shake hands with her" OSCAR WILDE
K-Guy and Bill Talbot's Amnesty prints will fundraise directly back to Amnesty International and ONE25 charity in bristol. The first of the 2 Prints we have released is from K-Guy: No Blood On Your Hands, Edition of 30, £80(£40 from each sale will go directly to Amnesty International).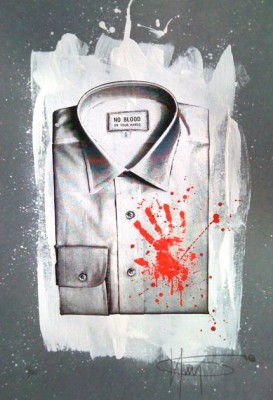 We are thrilled to have worked with K-Guy on this, this print is directly related to the installation 'NO BLOOD ON YOUR HANDS'.
No Blood On Your Hands was selected by an independent, international jury for the 'No Holds Barred' special project at Art Amsterdam 2010 (26th – 30th May). The print is in the shop.