Inside Banksy's CUT & RUN Exhibition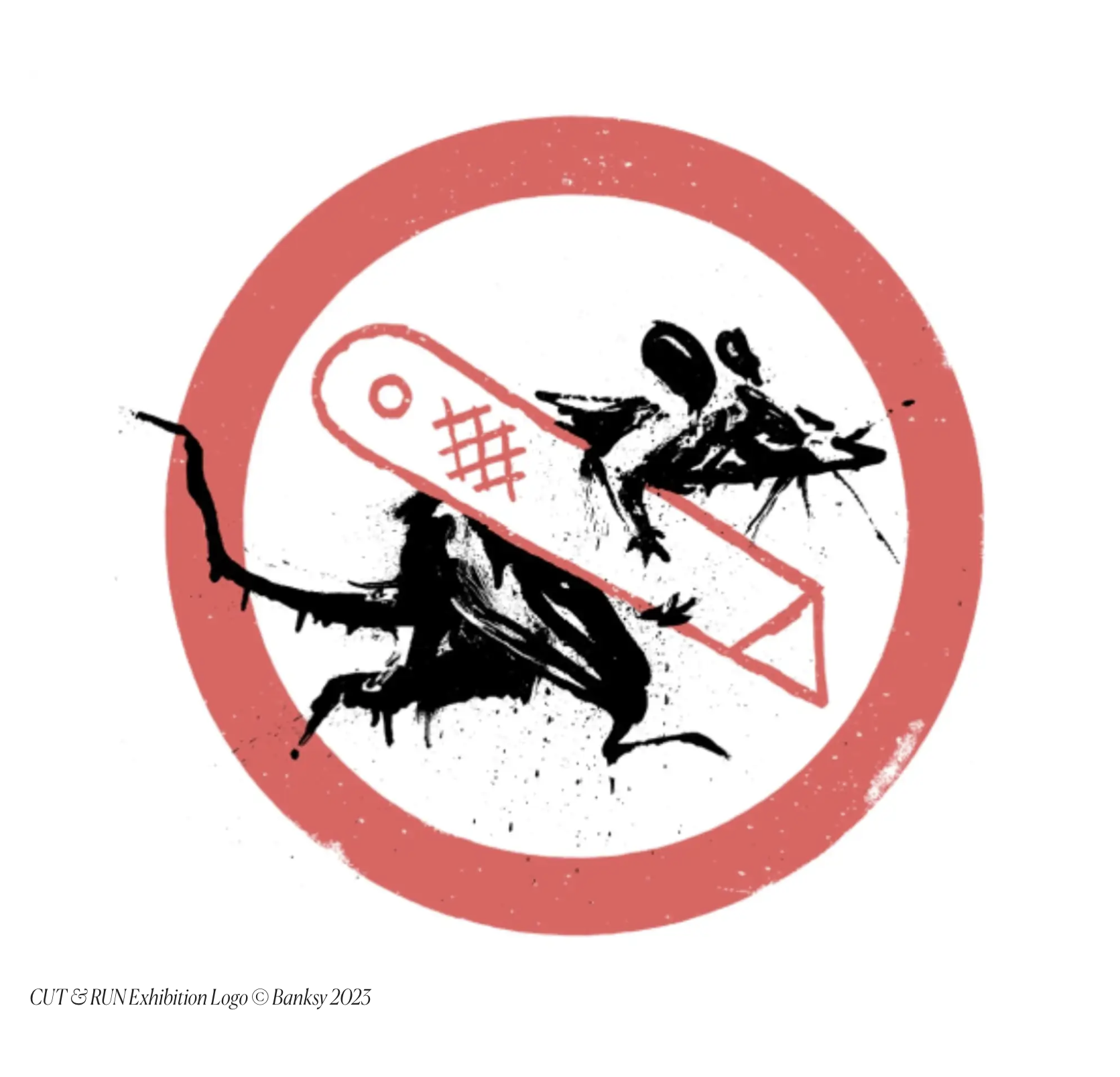 Written by – Cydney Lovett-Downey
The name BANKSY is synonymous with non-conformity, subversion and defiance – against the inherent snobbishness of the art world, and political corruption across the globe. It is here; at the CUT & RUN: 25 Years of Card Labour exhibition, we see the first major retrospective of his work. Indeed, this is "the closest we have come to seeing behind his mask" in all of his 25 year career.
An artist whose oeuvre has never failed to shock and compel, Banksy announced on the 14th of June the imminent opening of perhaps his most elaborate and extensive exhibition to date, which promises to showcase 25 years of Banksy's 'card labour'. Some may have been lucky enough to spot a Banksy original in the past, lurking on the walls of their local high street, but it is truly a unique opportunity – both for the city of Glasgow, and all the visitors who will subsequently flock here – to see his works displayed at the GoMA in an entirely different capacity.
BUILDING ANTICIPATION: BANKSY SETS THE SCENE OUTSIDE THE GOMA
The nervous energy outside the GoMA when I arrive is palpable. Approaching the stately doors of the gallery, it feels more like queuing to see the retrospective of an old master than that of Bristol's bad boy. The anticipation rises; as one by one we are asked to place our phones in sealed bags, before descending into the unpredictable world of the illusive street artist.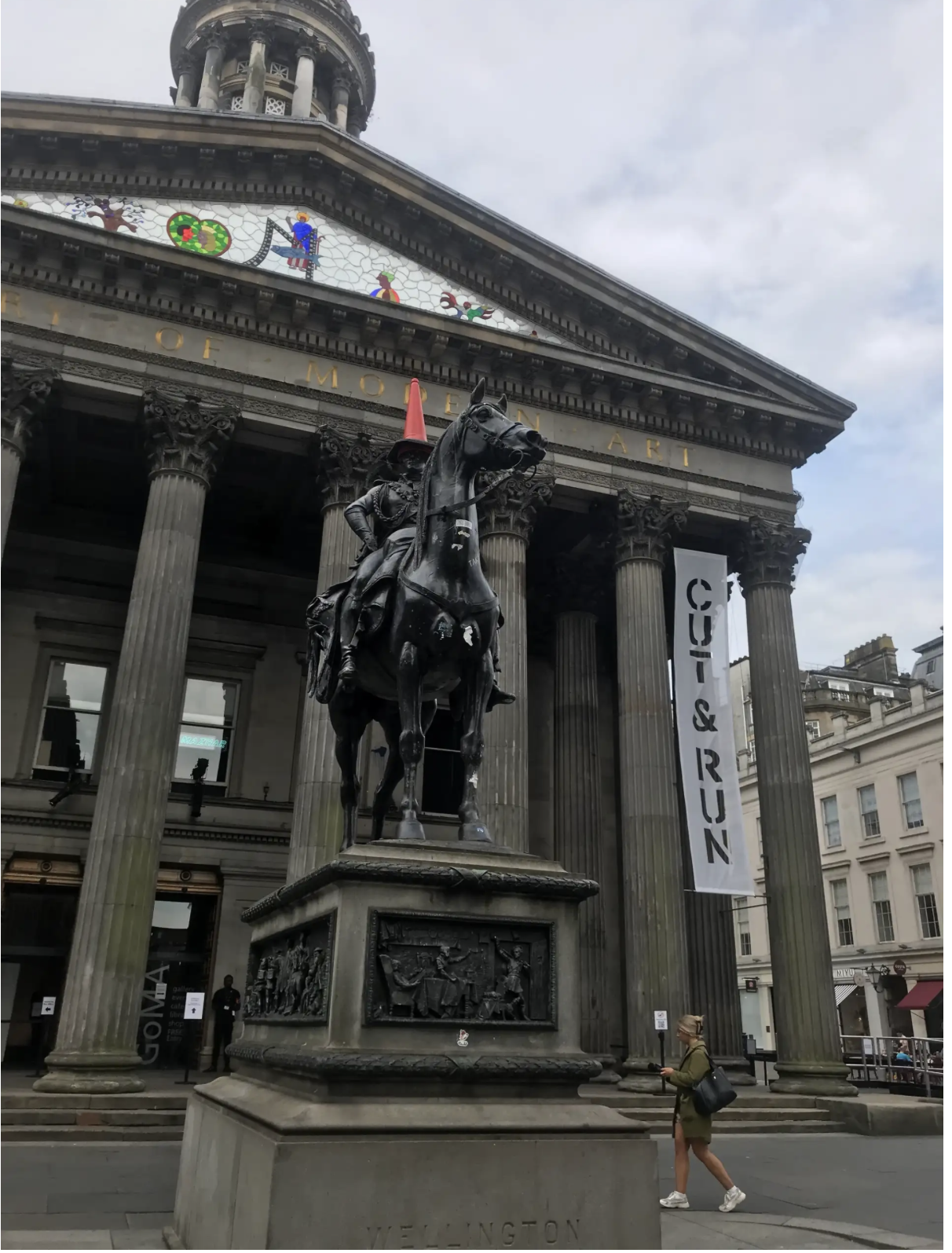 Picture – Cydney Lovett Downey
THE VENUE: BANKSY'S ATTACHMENT TO GLASGOW
The nature of Bansky's work has of course rendered location a vital aspect of his practice – and this time is no different. He selected Glasgow for the location of CUT & RUN because it plays host to his "favourite work of art in the UK": the Duke of Wellington statue, which you can find directly outside the doors of the GoMA. For at least forty years, Glaswegians have been placing a traffic cone on the Duke's head, costing the council £10,000 to remove every year.
The first room of the exhibition is an ode to this artwork. We see the familiar stencil of two children reaching up to steal a spray can (The Street Is In Play) – but this time, it is a traffic cone that is precariously balanced on the corner of the cardboard that they attempt to grasp. This is accompanied by the statement: "If nothing else, you're going to see one masterpiece today – you just walked past it".
Read rest of article here: :https://www.myartbroker.com/artist-banksy/articles/inside-banksy-cut-and-run-exhibition