CONTEMPLATIONS OF A CURIOUS MIND By Adrian Ekenhall
CONTEMPLATIONS OF A CURIOUS MIND
By Adrian Ekenhall aka FkHEAD (Second Edition)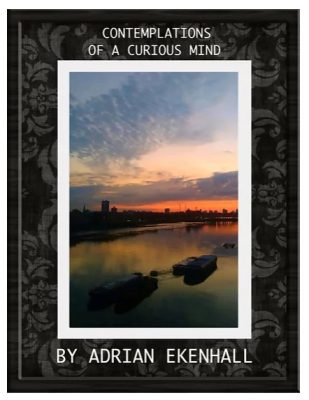 This beautiful hardback book contains 40 poems and 30 artworks by the artist Adrian Ekenhall of the brilliant, artist led network, UK COLAB.
Anyone taking the time to understand Adrian's journey over the past 3 years cannot help but be impressed by his achievements, in spite of the adversity he has overcome; from cheating death as a homeless addict through recovery to now heading up the brilliant artist led UK COLAB, based in London.  UK COLAB is an artist led network which is constantly pushing the boundaries to represent, develop and showcase artists' work via numerous platforms and has grown expoenetiionally over the past 2 years under Adrians' leadership.
Despite his ongoing battle with ill health, Adrian continues to inspire in producing this brilliant collection of poetry and artwork; a contemplation, in one volume, of his journey so far.  The poems in the book span over 27 years from when Adrian was 16 until today.
"Poetry to me is like therapy, suffering with mental health problems most of my life, I found writing down how I felt and turning it into poetry a better therapy than any medication I was prescribed, things that I wanted to write about but did not know about I found books about the subject and read until I knew enough to create what I wanted to create."
The book is A5 size and printed on lovely 200gsm paper, giving the book a high quality feel, making the perfect coffee table book or gift.
The 50 hand numbered and signed limited first edition copies sold out before the book was even back from the printers!  Hence Adrian has now produced this second edition of his collection.
If you are interested in purchasing any of the poems and accompanying artworks as separate A4 prints, which could be framed next to each other and interchangeable with other poems and artworks in the book, then please contact Adrian directly via UK COLAB or purchase the book from the website here; https://www.ukcolab.co.uk
UK COLAB is an artist led collective, showcasing some serious UK and international talent. Check out the website for more info: www.ukcolab.co.uk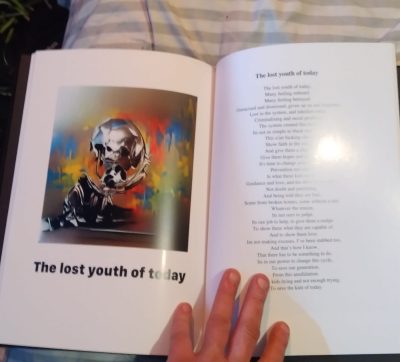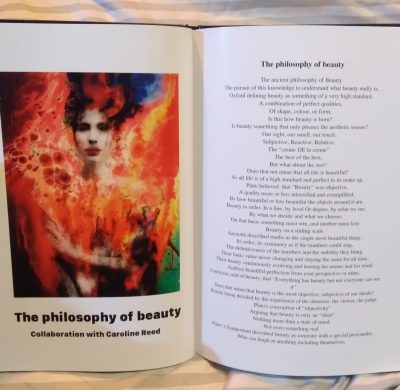 (Vince John, additional text Adrian Ekenhall)