Story On BRISTOL24/7
COLOMBIAN ARTIST STINKFISH RETURNS TO BRISTOL TO REPAINT FAMOUS MURAL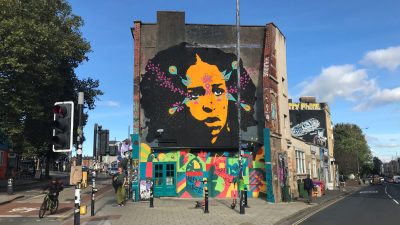 His piece on Stokes Croft is synonymous with the local area and a mural on Mina Road almost as well-known.
Now Mexico-born and Colombia-raised artist Stinkfish has returned to Bristol to repaint the famous piece on the corner of Stokes Croft and City Road, and create a new work in St Werburgh's.
The painting was organised by Ashley Down filmmaker Vince John, also the owner of the pop-up gallery 1LoveArt, who raised the money to fly Stinkfish over from South America to BS2.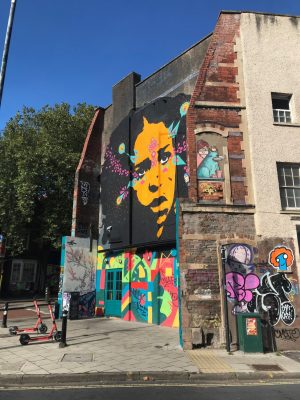 "Back in February, I contacted Stink after a number of people had asked me about refreshing the mural on the corner of City Road in Stokes Croft," Vince wrote on the 1LoveArt website.
"The idea of getting Stinkfish back to Bristol from Colombia was a long shot with the political situation, but we managed to raise the money and get him back via Europe to paint in the city."
Vince said that 'Yellow Face Lady', which Bogotá-based Stinkfish first painted in 2012 to promote an art show taking place in The Canteen, has been "restored to her former glory"
"Mina Road was also updated and is also beautiful," added Vince.
This piece on the corner of Mina Road Park features another person with a distinctive yellow face; now looking left as opposed to right in the former mural on the same wall.
The original 'Taj Mahal Girl' was painted when Stinkfish visited Bristol in 2014.
Story From Bristol LIVE 24/7