Remo Interview
Remo, Vermin and Kid Zoom turned up on the croft to throw up a new piece.
We thought we'd pop out to check'em out, ask a few questions and share what we've learnt.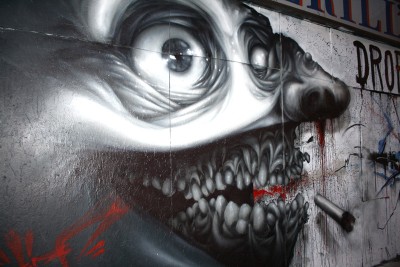 New piece on Stokes Croft by Kid Zoom, Vermin and Remo.
Q) "Where you from?
A) I'm from Melbourne but been based in Tokyo for sometime.
Q) What's the scene like over there?
A) Really active and thriving with street art everywhere.
Q) Mostly Graff or equal split?
A)There some really great writers out there, but actually there's probably more art, there is a great variety and some really huge murals. I released a book called Graffiti Japan, check it out (raven-books.com)"
Q) "So why you in Bristol?
A) "Man, Bristol is the worlds central place to go for graff and wall art, scene is really buzzin' here.
Q) What you been up to recently?
A) Well we're on a touring show now. we've just done a photoshow and live painting at an Urban Art Festival in New York, painting with some great brooklyn artists. We recently went over to Vitry in France, where C215 is really popular. He's been given permission to paint the city so has been inviting various artists over, it was brilliannt time!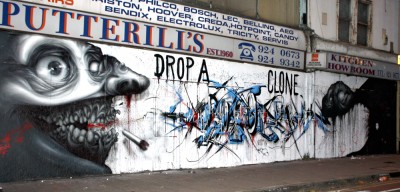 Q) What's next?
A) Back to Tokyo in a few days, have another book and a comic coming out soon.
Q) Who are the big names back in Tokyo?
A)Kami & Saso, IMONE, Kress, Tenga, Suiko There's some real skill in that bunch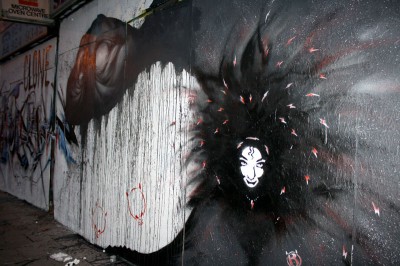 Interview – LeviC