Grayson's Art Club – Bristol Museum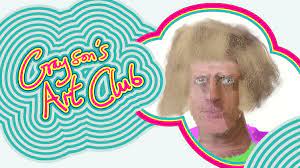 Exhibition Runs – 4 December 2021—4 September 2022
Bristol Museum & Art Gallery
Hot on the back of the brilliant 'Vanguard – Bristol Street Art' exhibition that recently closed at the M-Shed, Grayson Perry's art club exhibition opens at Bristol Museum.
Sure to be well worth a visit, rumour has it that Banksy's Reading Jail stencil may be on show at the museum alongside some excellent work from established artists, the public and various celebrities.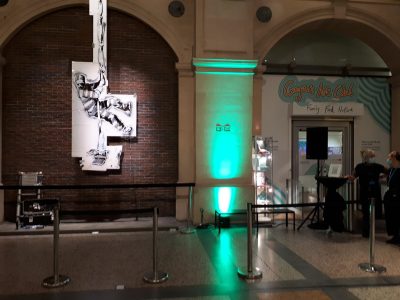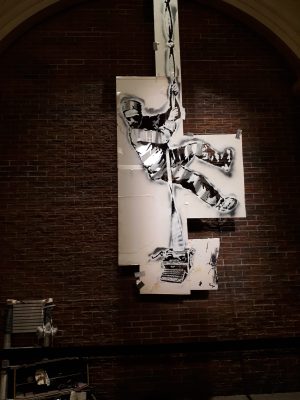 "Art works chosen by Grayson Perry and guest celebrities during season two of the hit TV series, Grayson's Art Club feature in this brand new exhibition!
Spread across three floors in the museum, this blockbuster show is a vibrant and poignant chronicle of lockdown.
The artworks made by the public, established artists, and celebrities are powerful and very personal responses to the pandemic. Collectively, they form a lasting artistic record of the unprecedented times the nation has experienced together.
Alongside Grayson and his wife Philippa, the contributing artists and celebrities include Alex Horne, Anneka Rice, Boy George, Chila Kumari Burman-Singh, David Bailey, Derren Brown, Sir Frank Bowling, Holly Walsh, Jane Seymour, Johnny Vegas, Lianne La Havas, Lucy Sparrow, Mawaan Rizwan, Polly Morgan, Russell Tovey, Sue Perkins, Tom Allen and Yinka Ilori.
Don't miss your chance to see this amazing exhibition, exclusively at Bristol Museum & Art Gallery.
Due to the layout of this exhibition, we highly recommend picking up a map when you arrive!
About Grayson's Art Club
During lockdown, Grayson Perry helped the nation find comfort and company through art in his TV series by Swan Films for Channel 4.
Each week on Zoom, Grayson and Philippa spoke to famous artists and creatives about how they were spending their time and invited them to respond creatively to lockdown. A different theme was explored each week – family, nature, food, dreams, work, and travel.
The public were also invited to share their artworks and over 17,000 entries were submitted throughout the series in a vast range of mediums – from paintings and photography, to ceramics and textiles.
To accompany the exhibition, a special episode of Grayson's Art Club will air on Channel 4 on Friday 10 December at 8pm. Catch up on all episodes on All 4."
Copy/Article taken from Bristol Museum Website – click the link for tickets and more info: Bristol Museum